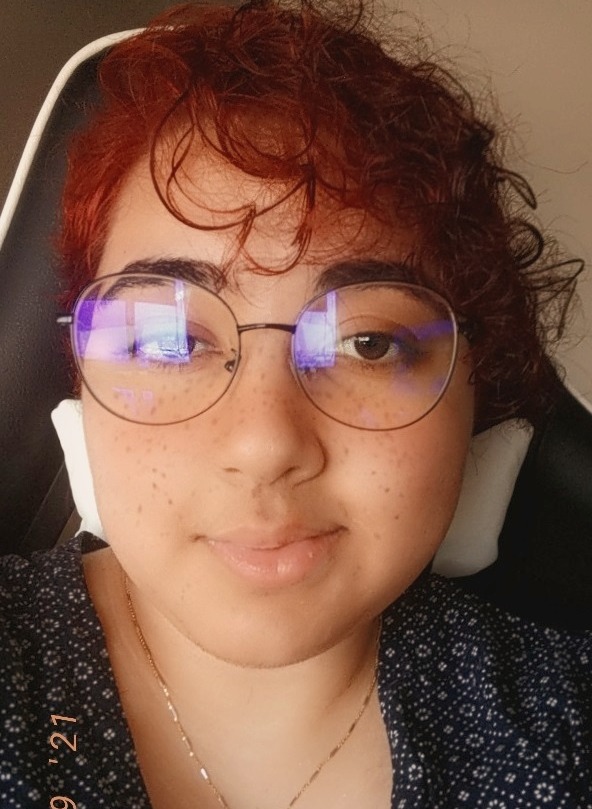 I've always loved to play videogames since I was very young. With time I began to develop an interest in how my favorite source of entertainment were made and that's when I began to seriously pursue a career in the Video games Development Industry.
I personally enjoy working as a Gameplay Programmer alongside designers and artists, however, I also enjoy taking a deep dive into how game engines are programmed. Thus, I would like to challenge myself and work as an Engine Programmer.
I like to play open-world videogames with rich and beaming worlds and immersive storylines. To me, videogames have a unique way of providing an escape from our reality, while also giving us a way to explore current topics in our lives in a uniquely alternative way. It truly fascinates me how creative the human mind can be and I feel games development in one of the most exciting ways of expressing that.
I have mostly worked with 2D games professionally. My most recent work has been on the upcoming title Space Chef, by BlueGooGames. However, I would love to branch out and work in 3D games as well. 3D games require a strong grasp of 3D math when implementing features and I would very much like to delve into and work with that as well.
​The best part for me about working on videogames is watching artists express themselves. I love working with them as it brings on the challenge of working with alternative ideas within the confines for the scope of the project.
​I also developed an interest in full stack development for a short period of time. In order to explore what that career path would look like, I took a training course by Schema Zone, based in Canada. The training course took us through the motions of researching and developing an App, Database and Website for a brand that made luxury clothes for children.
Experience
Ergofox Gmbh is a health and entertainment company focused on providing video games in a motion-based control format, to promote active lifestyles in a creative and fun manner.

I work as a Videogame developer for Ergofox at their Hamburg offices. I am currently working on numerous products falling under the Exergames category known as Ergogames.

Space Chef is the flagship project by an indie developer, Bluegoogames. I have been working on Space Chef since April 2021 as a Gameplay programmer. I mainly implement key gameplay features but also, set up new levels and scenes. I also help with testing when needed.

Global Game Jam – GGJ 2023

This game was developed as the submission for the GGJ 2023. The Theme for this year's jam was Roots.

The Root of all Evil incorporates this theme in its art, music and gameplay mechanics.
As the Lead programmer on the project, my focus was to incorporate:

The character controller for the player
The AI "Brains" of the enemies
Mechanics/Features developed for the gameplay
Hooking up all the Sound and Effects.

Global Game Jam – GGJ 2022

Participated in my first game jam! with a few of my friends. The theme this year was Duality. We found a way to represent the theme while also providing a fun gameplay experience.

Developing in Unreal Engine 5. I alongside a few game devs decided to work on a project together. the project is currently in its inception stage. Building an open-world puzzle game with replay value

Gravity Boii Runner – Mobile Game

Independently Developed a Endless Platformer for Mobile Android Devices in the Unity Engine.
Education
Abertay University – MSc Computer Games Technology

The natural step for me was to go for a specialization in Games Development. I pursued a Master's degree in Dundee, Scotland, UK. I got the opportunity to have hands-on experience with many Game Dev specific APIs, IDEs and Engines:

Worked with the Unreal Engine as I lead a team of artists and designers in building up a game from scratch

Learned a lot about the DirectX API, specifically the legacy build DirectX 10. what was interesting in this was that as I understood more and wanted to implement more functionality, I eventually ended up refactoring it all to work with he latest Windows SDK at the time (DirectX 11)

Mazoon University – BSc Computer Sciences

I graduated with a Bachelor's degree in Science In Muscat, Oman. Here I learned all the basics and fundamentals of the numerous disciplines in Computer Sciences.
C#

80%

80%

C++

65%

65%

HLSL

40%

40%

UNITY ENGINE

80%

80%

UNREAL ENGINE

40%

40%

Directx API

40%

40%
Play open world Games inspired by DND or have RPG elements such as Divinity Original Sin 2, The Witcher Saga, Dishonored.
Design and Build Work Stations or Gaming Setups for friends and family
Watching various shows like K Dramas, Anime, Detective, Mystery, Thrillers
Discuss Topics of AI and latest Technologies